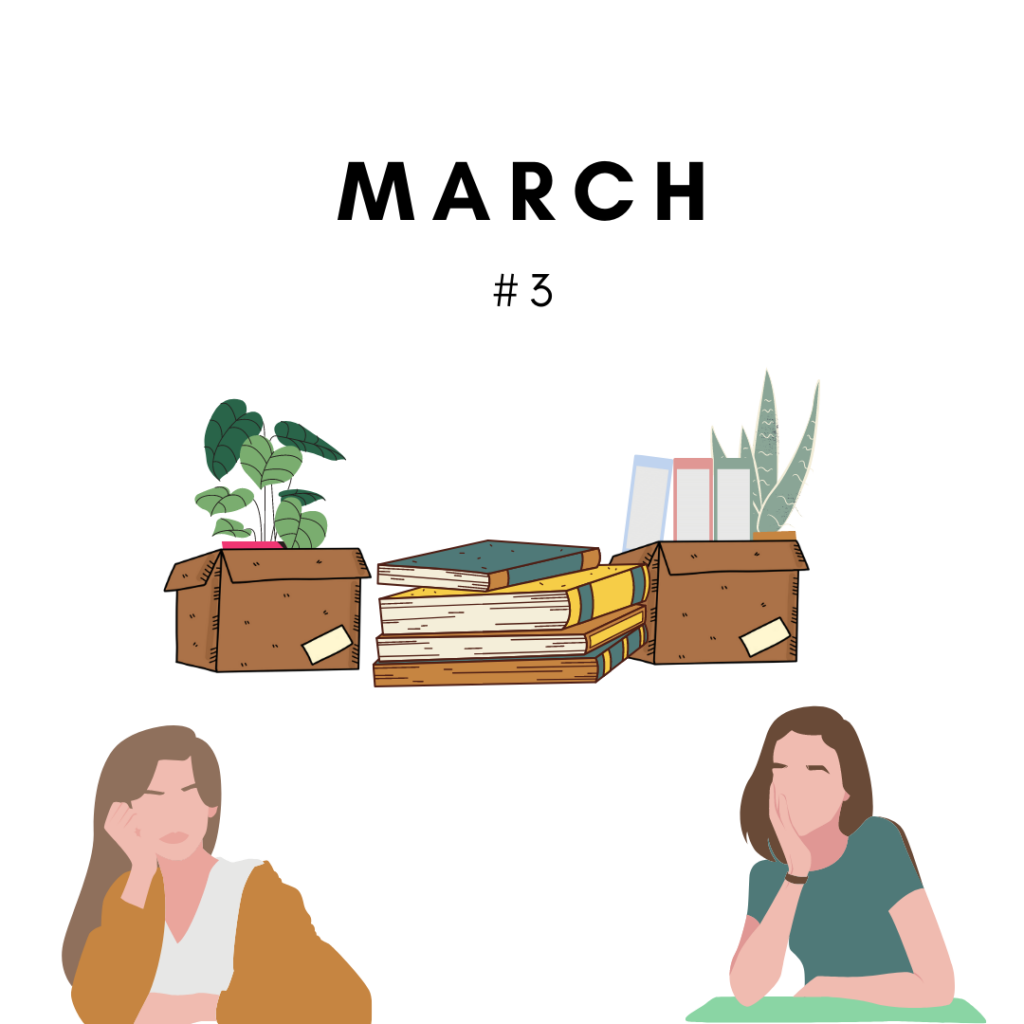 It's already March, crazy how my sense of time is fading and I have the feeling that time is slipping out of my fingers.
I finally signed my employment contract. It is really solid now. Wow.
What is my feeling? A mixture of excitement, respect, uncertainty, joy and curiosity.
My lockdown mind is still lethargic but I am working through my to do list. Overwrite contracts, go to the authorities for a new ID card and international driver's license, arrange further doctor's appointments such as a dentist check, look for a subtenant, etc. but as soon as I have worked through a few points, more and more points are added. More things than I initially thought..
Legal and tax issues in particular gave me the most headaches.
I've never dealt with that before. First and second residence or de-registration from Germany? Subletting the apartment, other tax obligations in Germany? In my case, I don't go any further through research alone and I realized that I have to get professional support in this area.
My health situation was messing up my schedule. I got a call, "You have your next operation tomorrow". I was a little mixed-up but very grateful that it happened sooner and after another necessary and finally successful operation, hospital stays and rest phases, I feel very relieved. And I see the people around me and I am appreciative and grateful for the loving support I receive from them.
I look around my apartment. I don't have that many things to sort out in my flat other than two things: clothes and documents.
I start sorting out my clothes. What do I want to take with me? What clothes do I need there for work and leisure? How is the climate there in the different months? What can I give away to my friends and family or donate to charity?
I avoided mucking out and digitizing documents for class preparation and from the teacher traineeship for a long time and will also be postponed a bit for April, as well as mucking out my attic and basement…
The situation in Brazil is worsening. I am aware of this and of course I also think about the situation. Brazil is regularly in the media when it comes to Covid. Oxygen deficiency for patients, Bolsonaro's irresponsibility, the new Covid mutation.. I sometimes hope that not all messages get through to my families until I get the next worried phone call from them. I understand it of course and feel their concern.
The latest development: Sao Paulo is setting the first lockdown.
It is the first time in my life that I tried a dating app. A new confusing world for a person like me who is completely old school in this area and a social media ghost.
From different intentions like "dating", "finding love" etc. to pick, I chose "get to know new people". I located myself in Sao Paulo to get a little more into Portuguese through small talk again, which is completely rusty, and to come into contact with people who live there and to be able to ask questions about the city and the current situation. Granted, not the conventional way :-D. That led to interesting and funny linguistic misunderstandings. For example when I receive a "menage" request. I do not know the word and the google translator translates this word as "household" and I thought of an interesting request for people who want to share an apartment but the real meaning of this was a threesome offer.. You never stop learning.. 🙂
by Vanessa
3/12
It feels like I slept trough half of March. I still suffer from vitamin sufficiency and get weekly injections. My doctor gave me a look when I asked her the other day if I I could get two Vitamin B12 shots because I'm still so sleepy. She just laughed and said «Nope, that's not possible.« Well, at least I tried.
This could be my mantra for March.
I tried to be productive, I tried to sort our more stuff, I tried to organize my paperwork. There were good days, and days with "inconveniences".
I also got my first COVID vaccine. I was afraid because the German media was debating over the vaccine I was supposed to get. Finally, on the evening before my appointment, they banned it and I received another one the next day. My mum laughed when I told her about it, «Sounds like fate« she said, and I heard her smiling.
March challenged me to accept things I can't change. Relationships and other external circumstances. I'm learning to trust that everything will work out for the best and that I don't have to understand everything. Sometimes, people say things they don't even understand themselves. And that's a natural process.
I got my visa approved. My future present will be so different from what I'm experiencing now. And that's also me. I guess there is no such things as a future present, but that's what came to my mind when I was researching places to life and imagined what my world will look like in 4 month.
An important thing I reconnected with in March was my breath. Just breathe Luisa. One breath at a time.
by Luisa