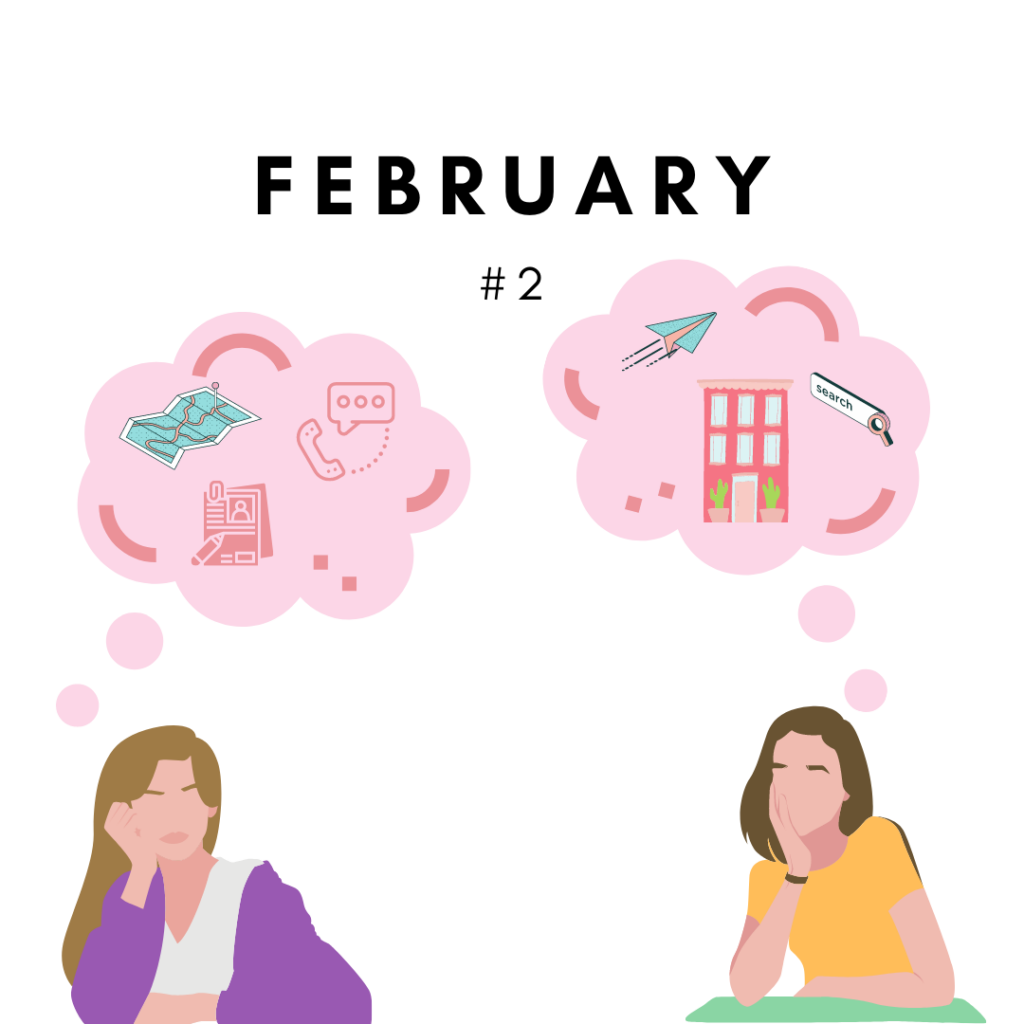 It's February
I still haven't realized it. A lot of questions gather in my head. Though I've already been abroad for a few months but now it's a two year contract. What do I have to do and take care of? What do I have to organize beforehand and to organize there?
I got an email from a company that was provided from the school. They will support me with the visa application. I am grateful. Phew, that's a good and helpful start, I thought.
But there is still a lot of confusion in my head.
What do I do with my current apartment? Which contracts and insurances do I have to terminate? Which ones do I have to complete? Where will I live there? Which documents do I need? What do I take with me? Question after question.
I'm starting to make a to-do-list to get some clarity and order in my head.
And I began to search a little more about Sao Paulo and the different parts of the city. Which areas address me? Sao Paulo is so incredibly big. Maybe a more artistic/alternative area or an area with a lot of nature I thought and do I want to live alone or in a shared apartment? I have to figure it out..
A personal circumstance and the second lockdown made me mentally noticeable. I feel lethargic and sad. My motivation, enthusiasm and thirst has slackened. I don't feel like sport, online classes, reading or cooking. I usually enjoy such things a lot. Everything that blossomed in the first lockdown, choked in the second.
But I still did my yoga class every week and my crazy latino dancing minutes in the living room which makes me feel good 🙂 and my daily harbor view walks with the harbor noises that calmed me down.
My flatmate went to Spain. We had a very nice year together and he became an important person to me. An emotional farewell with a not yet knowing day of seeing each other again. A strange feeling to be alone in the apartment. As I walked through the quiet flat, I realized that soon I will not be here anymore either and the big step I am going to make.. a mixed feeling of sadness and curiosity. I understood once again that the whole of life is a process of letting go in some way, even if sometimes we want to hold on to chapters or moments. Like the quote from Heraclitus: "The only constant in life is change."
by V.
February
«I'm locked up, they won't let me out« or – when the Covid depression hits you.
During my lockdown evenings in solitude, I distracted myself by scrolling through GoogleMaps and tried to get used to my soon to be home. Questions arose.
Where will I live? What districts are there? Is there a park where I can go for a run? How is the public transportation? Is it as crowded as in NYC?
I also tried to motivate me to go through my stuff. Stuff hidden in the closets and shelves. A challenging task for someone who spends 10 minuted with looking at an old childhood photo.
I donated some clothes and books. I wore different outfits to see if I still like them. I cleaned my apartment in high heels to see if there are still comfortable and danced in my black body con dress while washing dishes. Lockdown party vibes.
The whole digging made me feel troubled. Troubled and excited. My mood changed like a pendulum. The process of packing and sorting out necessarily to dig in the stuff that's hiding in the corners. It can be quite emotional, especially when you realize it's almost March and that you will leave soonish. There is not that much time left and you can't even spend this time with family and friends – or not as much time as you'd like to because our dear friend Rona. Difficult.
The whole February felt like I was juggling with enthusiasm, productivity (I had to fill our several forms for the Visa), tiredness and fear. Overwhelming. I slept a lot and had crazy dreams. Chapter two of 2021 showed me, that everything is temporary and that it's ok to feel everything, as long as you accept it and are open to continue juggling to maintain in flow. by L.