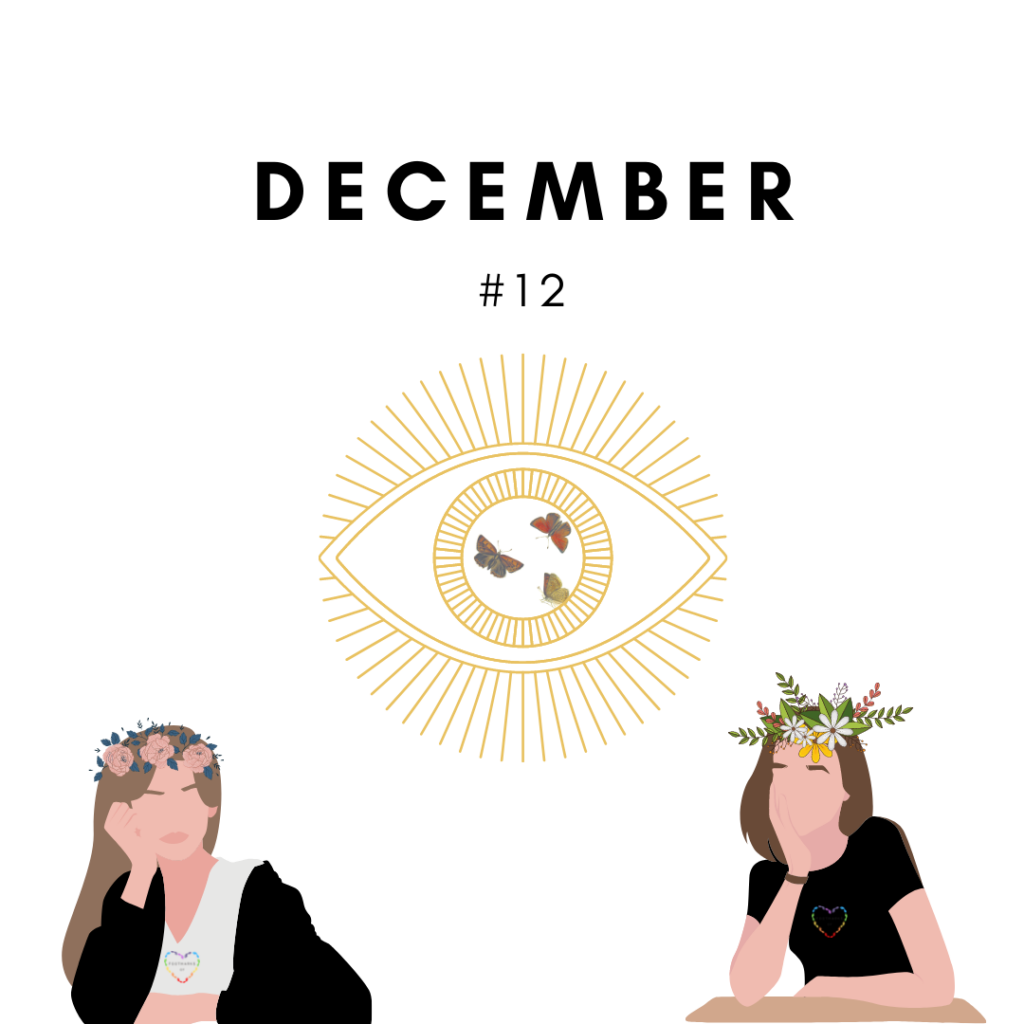 Have you ever waited for something so long, the desire made you wanna laugh, scream and cry at the same time?
For me it was this vacation and reuniting with a very special soul. It wasn't so much about getting somewhere, everyplace would have been fine if it meant we'd get to spend time together. Every space, every shared physical time. Of course I would have preferred to stay somewhere warm. But COVID reduced the options and my mindset was like no matter where, I don't care. It' time. Time to connect in the physical realm, explore it and let it guide us.
No clue that its gonna be a magical journey between rain and sun, clouds and wind, water and mountains.
Before I got to experience this, I had to walk through a quite heavy fog of fear.
December challenged my trust in life, cause Fear whispered continuously "What if you won't even board this flight?" I felt stuck in a scary but beautiful tropical Christmas bubble, surrounded by lovely people and still foggy waves of rationality and fear were cocooning me.
Diving in this kind of waters pushed me to get my meditation game going again. I really felt the need and it helped me release some of the weight I was carrying. Visualizing joy and freedom made me float, and the waves of fear became smaller and smaller.
I did get to experience all the heartwarming pre Christmas traditions because of work. Several story times, cookie breaks, Christmas songs and children's laughter really got me into the mood. And I really felt the spirit when I was on the plane, smiling the brightest smile I have to offer cause I made it.
December was a magical month, full of flow. Of release, tension, shadow and tears and especially of love, laughter and light. It inspired me to reflect more and It led me leave footmarksoflove in several magical places and three countries. 2021 ended the same way as 2022 started – with a deep conversation on soul level, surrounded by a loving family that shared their special home and this special time with us. Thank you 2021 for all the learnings and challenges, for the adventures and especially for the Love.
by Luisa
If someone had told me 3.5 years ago what my life looks like now, I would probably not have believed it. It gives me gratitude and a deeper understanding of the things that happen, for the easy and difficult phases.
2021 in review full of new big decisions and experiences in health, relationships and profession. It allows me to recognize the inner strength and that it only takes courage, trust and action to make dreams possible and to take or build the first steps for the individual path that feels right.
Sometimes I have to smile about about Lui's and my mindconnection. In December we both will go to two countries:
Mexico and the USA and with similar motives. Separate and yet connected.
I am in the right place at the right time, like a new puzzle piece that life presents to me and ready for a wonderful new year 2022 and for the next steps of FOOTMARKSOFLOVE.
by Vanessa